2548 Occupational Therapist (Hand Therapist)
$89,388.00 – $125,814.00/year
Full-Time
Under general supervision, the Occupational Therapist assesses, plans, and implements appropriate Occupational Therapy habilitative and rehabilitative treatment interventions to patients in acute care and long term hospitals, senior programs, mental health centers, clinical outpatient centers, home health, public school settings, and other similar institutions. Essential functions include: evaluation of client needs, treatment planning, implementation of appropriate Occupational Therapy treatments, documenting such treatments per facility and regulatory guidelines, re-assessment of client progress and treatment plan, client discharge planning, and regular communication with rehabilitation team members, clients, client family members, and other health care or business partners regarding treatment program and services. Additional duties may include supervising assigned staff, students, and volunteers.
Zuckerberg San Francisco General Hospital and Trauma Center (ZSFG) Rehabilitation Department *
At ZSFG, Occupational Therapists may work in inpatient acute care, SNF, and outpatient patient hand therapy. OT's working in the outpatient department will occasionally cross cover on inpatient. In addition to working with the orthopedics/post-surgical population, neurological conditions, an interest and/or experience working with patients will special populations including pediatrics is desired. Clinical mentorship is available.
MINIMUM QUALIFICATIONS
License and Certification:
Possession of a valid Occupational Therapy License issued by the California Board of Occupational Therapy (CBOT); AND California Advanced Practice license in "hand therapy"
Cardiopulmonary Resuscitation (CPR) Certificate Requirement / Provision:
Possession of a valid Cardiopulmonary Resuscitation (CPR) Certificate issued by the American Heart Association is required as a provision to employment for all positions. Eligibles who do not possess such a certification may participate in this examination process and be appointed to a position(s), but will be required to obtain the certificate within two (2) weeks of hire date and maintain validity throughout length of employment. A photocopy of the valid Cardiopulmonary Resuscitation (CPR) Certificate must be provided to the appropriate supervisor of the appointment within the allotted time frame. Failure to demonstrate/show proof of possession of valid certification within two (2) weeks of hire date and throughout length of employment may result in dismissal and/or termination of employment.
To apply: https://www.jobapscloud.com/SF/sup/bulpreview.asp?R1=CBT&R2=2548&R3=088572
---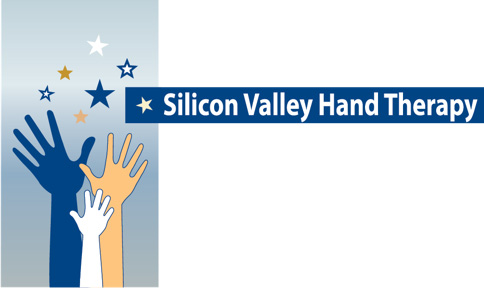 Silicon Valley Hand Therapy is now hiring a dynamic and motivated hand therapist for a part-time position with potential to grow into full-time position within the first six months. This is a great opportunity to join a family of OTs and PTs who provide the highest quality of care in a fun and enjoyable work environment.
Requirements:
Graduate from an accredited OT or PT program
Licensed in the state of California
OTs with Advanced Practice in HTC and PAMs preferred
CHT preferred but not necessary
Responsibilities:
Evaluate, formulate a plan of care and implement treatment for clients with various upper extremity injuries
Maintain documentation as per payer requirements
Communicate with MDs as needed
Skills and Abilities:
Strong problem-solving ability and clinical reasoning skills
Good time-management and effective written and verbal communication
New graduates with a robust base of knowledge and desire to learn will be considered.
For more information visit: https://svhands.com
To apply please contact:
Mirianne Giroux OTR/L-CHT-CKTP
Email: mirianne@svhands.com
1716 Miramonte Ave • Mountain View, CA 94040 • Ph: 650-934-0455 • Fax: 650-318-5405
---
Send Job postings to: Our Website Coordinator
Advertising on HTA-CA